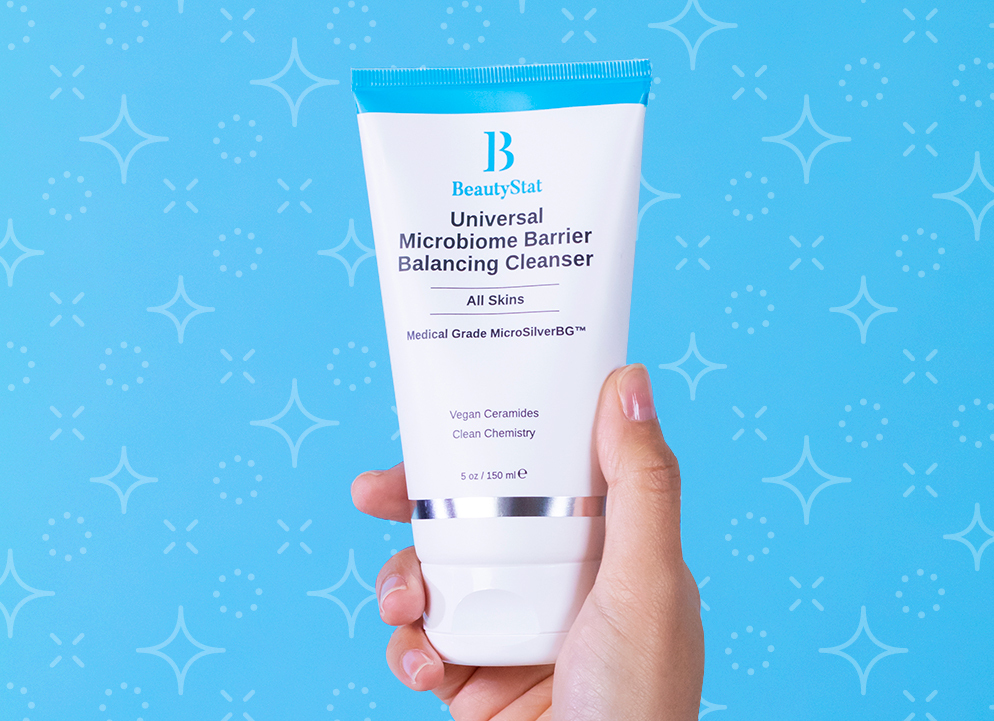 BeautyStat Universal Microbiome Barrier Balancing Cleanser gently yet efficiently removes makeup, excess oil, pollution, grime, and impurities while balancing the skin's microbiome to protect and promote a healthy complexion. Formulated with patented MicroSilver BG™, a highly biocompatible form of pure silver that offers long-term antiviral and antimicrobial properties. The micro silver particles remain on the surface of the skin creating an invisible force field to defend against unwanted environmental aggressors and barrier-disturbing dirt and germs.
Combined with a proprietary complex of vegan ceramides, pomegranate sterols, vitamins, amino acids, and skin conditioners derived from natural coconuts - skin is left feeling refreshingly clean, but never tight.
Formulated for: All skin types.
Targeted Skincare Concerns:
Stressed skin
Clogged pores, blemishes, and acne
Irritated and redness
Dull, tired looking skin
Fine lines & wrinkles
Benefit Highlights:
Removes makeup, sunscreen, and grime in one-step
Promotes a healthy skin microbiome to prevent infections, treat inflammation, boost immune system, minimize oxidative skin damage, and keeps skin plump and hydrated
Cleanses skin of environmental hazards such as germs, viruses, and toxins
Deeply cleanses skin without stripping of moisture barrier
Helps protect against Maskne
Use as a mask for targeted spot treatment!

How To: